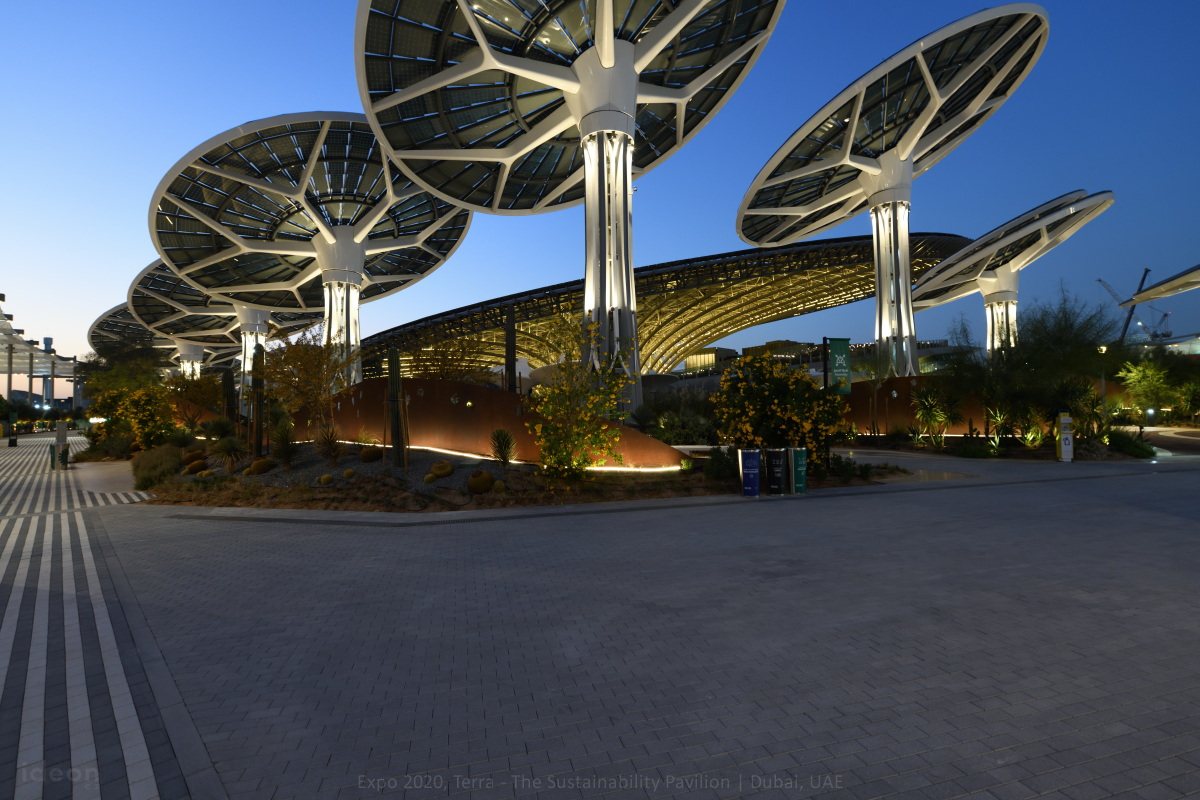 The structure of the Sustainability Pavilion at Dubai Expo 2020 is now complete. The Sustainability Pavilion names as Terra represents the planet Earth. The pavilion will take visitors on an immersive and emotional journey through the wonders of the natural world and teach them the way to create a better, more sustainable future.
The pavilion, approximately covers 25,000 sqm, with 6,300 sqm of exhibition area. It has been designed as net-zero energy and net-zero water building, which means the pavilion generates all of its own power and water needs. The pavilion has more than 1,050 solar panels installed, arranged on the 130-metre wide canopy and on the locally-designed energy trees that dot the landscape and rotate to face the sun, like a sunflower.
Andrew Whalley and his team from the Grimshaw Architects have designed the building as a permanent structure for legacy and then redesigned it as a temporary structure for the six months of Expo 2020 Dubai.
Album created by Martin
Updated
119 images
1,017 views
Image Comments

Tip: You may find a 'secret door' to the roof terrace on the right side of the hexagon wall.. 🙂


I've added a description of how the original photograph has been processed to achieve the resulting image here.


There are no registered users currently online